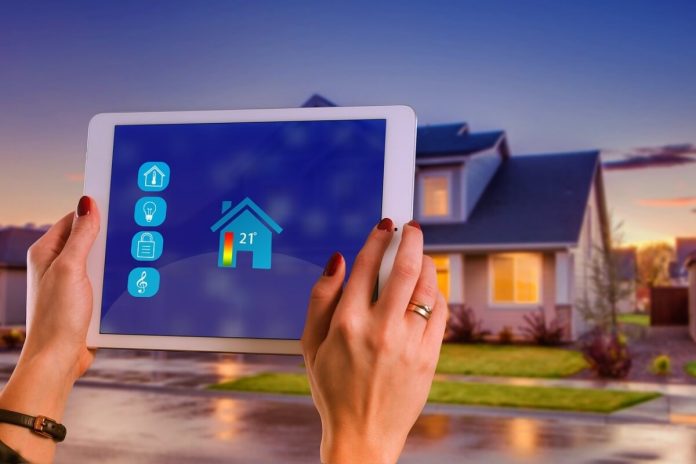 Home security is necessary for every people nowadays. Robbery and murder are becoming a daily story in the news during recent years. This, understandably, worries most citizens and acts as a trigger to motivate them into purchasing home alarm systems. A home security system can offer protection for the entire family and property of a homeowner. It also acts as a great deterrent for criminals and lowers your property insurance rates.
Quite often homeowners undergo a series of home improvements to increase the resale value of their property if they are looking to sell at some point in the near future. While upgrades like a new kitchen, plumbing in bathrooms and some landscaping are all nice, many forget the value added by upgrading their home security system. Just as you want to protect your valuables, a new owner would want to feel secure as well. If you are in the midst of home improvements, you may want to consider upgrading your home security as well.
Check Windows on Every Level
One of the easiest ways for burglars to enter a home is through windows that are cracked or don't shut properly. If you have an older home, chances are the windows have not been replaced since the house was built. Make sure all window frames are structurally sound, all panes of glass are crack-free and that all locking devices on windows are in working order. Don't neglect upper floors or those smaller windows at the basement level – they are not immune to unwanted entry!
Check the Integrity of Doors and Locks
Just as you are doing a structural check on windows, you need to be extra cautious with doors and locks. It is especially important to make sure door frames are intact and that wood has not been infiltrated by termites over the years. It is quite easy to kick in a door with an unsound frame so that should be a priority, even before all those lovely updates to interior rooms. Also, if you haven't changed your locks recently, you may want to do that as well. Find a locksmith that can help you determine the best type of locks for your home.
Install a Home Security System
Do you have any type of home security system at all? If not, it's time you think about getting one installed – especially if you live in or near a big city like London. Crime rates are higher in more populace areas so a CCTV or keypad entry would be ideal. These could be directly linked to the security monitoring company or an alarm that rings to local police, or at least loud enough for them to hear!
Understand, the primary purpose of installing a home burglar alarm security system is not necessarily to catch someone when they break into your home, especially when people are home. The goal is to scare off people before they actually gain entry into the sanctuary of your living space.
Add Lights to the Grounds
Adding lights around the grounds tends to serve two very important functions. In terms of security, when the grounds near the home are well lit, it makes it quite difficult for anyone to sneak up unawares. As well, if you have a security system that utilises CCTV cameras, you wouldn't need the infra-red type to pick up night videos. These can be the more expensive option. However, you can also add ambience to your grounds by making use of decorative LED lighting that is just as lovely as it is functional. It's like two upgrades for the price of one!
Also Read: Home Loan – Do you know the General Types Available
Whether you are looking to upgrade your home to add to its resale value or are simply looking to keep you and your family more secure, consider home security for the benefits it affords. It is always better to be safe than sorry.
Choosing the Right System Will Require Homework
In order to make sure you have a home burglar alarm security system that will offer the level of protection your need will take some research. It is also important to talk with more than one home security alarm company to make sure you are getting the best possible protection for the money as well as a reputable company that uses quality components in the home burglar alarm security system.
It is very easy to open a business and claim to offer a home burglar alarm security system, but it requires experience to insure the home is fully protected. Too many times a company has made promises that its equipment is not able to keep and you may not find out about it until you return home and find it void of valuables.
Having a home burglar alarm security system that offers instant notification that a break-in is being attempted should be high on your list of qualifications for a new system.