Deck repair is one of the most important handyman services offered by a professional company such as Home & Business Services. They are located in the Greater Fredericksburg Area, VA, and operate since 2013 as a family business. In this article, they shared with us the tools, materials, and steps needed for repairing the deck of your house, an operation of intermediate difficulty for highly-trained experts, which should take them no longer than 2 or 3 hours.
Tools needed: wood & deck stain, chisels, awls, scrub brushes, tape measures, screw guns, wood fillers, claw hammers, paintbrushes, sprayers, circular saws, pry & wrecking bar sets;
Materials: odor absorbers, wood sealers, pressure-treated lumber, deck screws, box nails;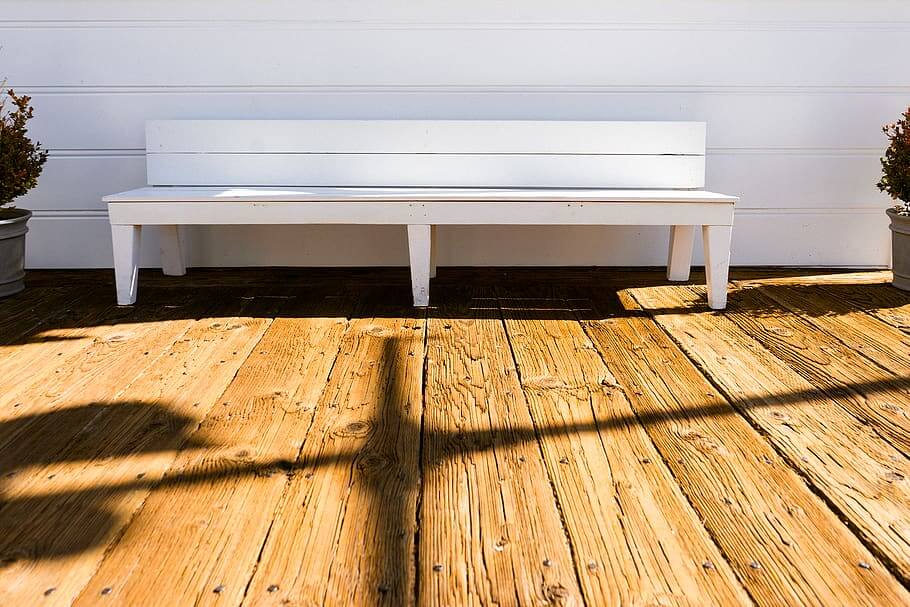 Steps for deck repair handyman services:
Nail & screw removal. First of all, the HBSOnTime.com professionals will remove the nails and screws from the damaged boards, with a pry bar, screwdriver, or drill, depending on the size and rust level. Another solution is to simply cut the board into pieces with a saw or chisel;
Joist inspection & rotted parts removal. After removing the damaged boards, the deck repair handyman services continue with a thorough inspection of possibly rotted wood. If any, they will be removed with a hammer and chisel, and repaired rotted wood putty;
Sealer application. The damaged joists are then treated with a thick layer of clear sealer. After drying, a second layer is applied;
Joist reinforcement. A good deck repair can't be done without properly reinforcing all the sides of the joist. Therefore, Virginia's experts in handyman services will apply a clear sealer, let it dry, and then position the reinforcing joist tightly against the damaged joist, before attaching it with galvanized nails;
Deck board replacement preparation. Replacement deck boards are then cut from matching lumber, with a circular saw;
Wood stain application. Experts in handyman services warn that, in every deck repair operation, a wood stain of the same color as the rest of the deck should be used. It should be applied to both sides of the board, without neglecting the edges;
New deck attachment. Last but not least, the new decking will be put in place and attached using galvanized nails or deck screws, while making sure that the space between boards matches that of the existing decking.
HBSOnTime.com, a complete list of handyman services
Home & Business Services offers professional cleaning services (residential, commercial, window, air duct, carpets), as well as home maintenance, and turnkey services. But the widest range of services are handyman services: cabinet installation, removal, refacing; carpentry – molding installation; ceiling repair; drywall repairs and installation; ceramic tile installation and repair; curtain, shower doors, mirrors, pictures, frames hanging; fence fixing; door installation and repair; dryer vent installation and cleaning; flooring installation and repair; insulation installation; small remodeling & updating projects such as basements, bathrooms, and kitchens; shelf installation, storage areas, shed repairs; window installation, window screens repairs.
Also Look Here for Custom Cabinets Dallas